BAI Index: Peak-a-Boo: No Peak Season; 2022 Was a Year of Rate Rationalization with More Ahead for 2023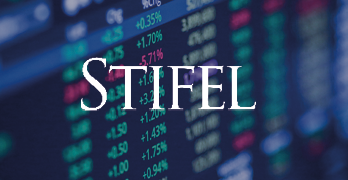 That's a wrap on 2022 - a year characterized by remarkably flat-though-declining air freight rates, with the absence of a peak season being one of defining characteristics of this year's curve. The lack of peak would include the absence of a late-season spike, as we suggested could happen if enough inventory clearing took place and if demand levels remained resilient enough.
To the extent that there was inventory clearing and there was some measure of demand resilience, though, it was not enough to offset the steady waning of consumption trends, partly as a matter of course (what goes up, must come down, as they say), partly due to inflationary pressure, and partly over uncertainty about what the future holds. Demand megatrends like e-commerce have yet to escape these pressures. 
On the topic of what mean reversion could look like, for the month of December, Hong Kong (BAI31) and Shanghai (BAI81) to Europe are each nearly double what they were before the pandemic but have contracted 31% and 41% y/y, respectively. Hong Kong (BAI32) to North America and Shanghai to North America (BAI82) were even softer, with rates sliding 49% and 54% y/y, respectively, but still between 1.5x and 2x higher than the pre-COVID norm. So again, when looking ahead toward 2023, further deterioration is both possible and likely, as supply and demand find equilibrium, and 1H22 comparables will be challenging. We expect some comp pressure relaxation in the back half of the year, though; all else is equal. At which point, we may see a return to standard seasonal patterns.
About Bruce Chan, Director and Senior Research Analyst covering Global Logistics and Future Mobility, Stifel

Bruce Chan joined Stifel in 2010 and is based out of the Miami office.
Bruce Chan can be reached at [email protected]. Opinions expressed are subject to change without notice and do not take into account the particular investment objectives, financial situation or needs of individual investors. For more information and current disclosures for the companies discussed herein, please go to the research page at www.stifel.com.
©2023 by J. Bruce Chan.