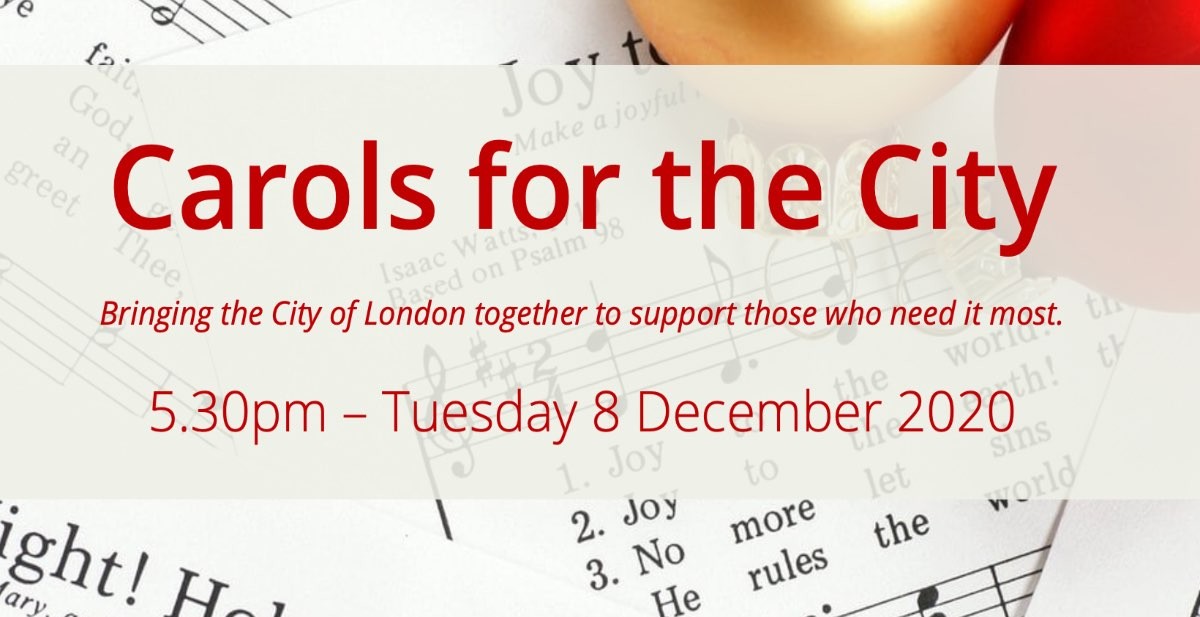 The Lord Mayor, Alderman William Russell, is hosting a virtual carol service which is being coordinated by The Lord Mayor's Appeal, The Worshipful Company of Information Technologists and the VOCES8 foundation.

The event will take at 5:30pm on Tuesday 8 December 2020. You can find out more details and register here.
"In these challenging times, the Lord Mayor's Show had to be cancelled, as have many of the City's incredible business and livery carol services.
"In their stead we have created Carols for the City to provide an opportunity to come together to help some of those who need it most. We are calling on you wherever you are, but especially the remarkable City of London community, to show your support and spread some holiday cheer."