Peter Stallion: Looking forward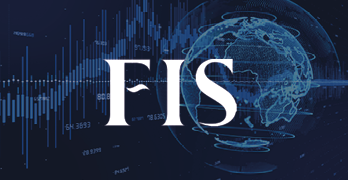 Trans-Pacific
The overwhelming feature of the October trans-Pacific market has been very high FAK prices and relative stability, counterpointed by equipment and capacity shortages that have impacted cargoes and resulted in additional surcharges not revealed by the FAK rate. October FBX 01 rates have sat in a range between $3,840 and $3,880 per FEU, with a gradual decline in rates during the second half of the month.
On the backhaul routes, rates have remained equally flat however relatively low, between a range of $399 and $411 per FEU – however much of the priority for the full roundtrip voyage has been to position equipment along the cash-generating front-haul routes.
This has filtered through into forward curve pricing – FBX 01 has continually corrected, with bid/offer spreads narrowing, as we have moved through October. At the end of the month, the full Q4 contract value sat at $3,812/FEU with the last indicative November 2020 contract value (as of 02 November 2020) sitting at $3,900/FEU. There is very little concern based on current fundamental supply and demand that the rates will drop off before the end of the month - much of this is tied to efficient capacity control in the face of highly volatile freight volumes.
Post-lockdown, post-US election, and post-recovery the nature of cross-border commerce is unpredictable.
Q1 2021 remains incredibly uncertain. Lockdown in the US had acted favourably for container shipping, more money was being spent on goods rather than services, leading to a push for the supply of goods from China into the US (even with tariffs in place). Post-lockdown, post-US election, and post-recovery the nature of cross-border commerce is unpredictable.
Asia-Europe
Asia to Europe rates had been catching up on Trans-Pacific pricing through September, conversely October had started to see a drop-off in FAK rates from a monthly high of $2,294 to a low of $2,119. This has since jumped up to a spot price of $2,210 as of 3rd November 2020 on FBX 11. The overriding driver for prices into North Europe has been the availability of equipment, which has acted to essentially throttle capacity without the requirement for new blank sailings. Operations in the United Kingdom have been hit hard, with FAK+ surcharges adding thousands to the physical charges of shippers.
This has had a bullish impact on forward rates particularly in Q4 2020, with mid-values now sitting at $2,225 as of 2nd November. However, there has been very little support for the long-term market. Fundamental drivers for Asia-Europe trade don't appear to have changed, the key market mover has been equipment being diverted to Trans-Pacific trades. Looking forward, shippers and carriers should be cautious of the impacts of Brexit, and how these are compounded by the impacts of COVID.
Trans-Atlantic
Trans-Atlantic routes have been characteristically flat compared to some of the more active Asia export routes. Spot rates rose sharply at the start of October, up from $1,627 to $1,850 between 29th September and 2nd October on FBX 22 – this caused a large correction in forward pricing initially. However, relative stability has kept the curves unchanged, with very little in the way of definitive drivers over the next 6 months. We are keeping a lookout for the impacts of US-Europe and US-UK trade relations, and the general recovery of cross-border trade post-COVID in the new normal we will find ourselves in 2021.
About Peter Stallion, Head of Air and Containers, Freight Investor Services
Peter Stallion heads up the Air and Container Freight desks at FFA brokerage Freight Investor Services. He started his career in air freight chartering, and has a passion for emerging risk management markets and the logistics industry.