Antwerp Chartering Club: Making waves in 2021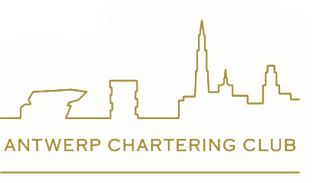 The Antwerp Chartering Club (ACC) is hoping to bring the chartering community back together in 2021.
The Baltic Exchange was delighted to announce a reciprocal agreement with the ACC earlier this month.
As well as recognising the importance of the chartering community it represents in international shipping markets, the Baltic Exchange will be working with the ACC more closely by collaborating on annual events in the region and developing links between our two communities of members.
With the coronavirus pandemic making many face-to-face gatherings impossible this year, the ACC are eager for the next 12 months to be more positive.
"The ACC started from scratch in 2009 and it's been a real adventure," explained Patrick Pieters, the association's Vice-President and an executive with Dutch shipowner Vroon.
"But sadly, given the situation, we had to cancel our Grand Dinner which would have normally been in September.
"It takes place every two years and is a significant event. It was a big disappointment that it couldn't happen. Some clubs are still doing virtual receptions, but we don't think it's quite the same behind a screen.
"That said, cementing closer ties with the Baltic Exchange has been a huge highlight in a challenging year."
The ACC is the foremost networking group for chartering professionals in the Belgian and surrounding regions.
Founded 11 years ago, the ACC will already be well known to Baltic members for its events. Its members include shipbrokers and owners as well as representatives from maritime related disciplines across the cluster.
"We're open to maritime professionals who are involved in day-to-day maritime chartering, which marries up brilliantly with the Baltic," ACC's President Pierre Durot explained.
"Our membership fees aren't too expensive either because we try to attract younger people.
"We're always looking for fresh faces and ordinarily we would have plenty of events, which we try to improve on every year.
"We've also put some effort in to support chartering courses for different organisations. We're keen to improve that knowledge spread.
"One big advantage Antwerp has is its maritime community. It isn't huge like Hamburg or London, but we help bring people together."
Find out more information about the Antwerp Chartering Club here.