Building Baltic Membership: Insight from Head of Business Development & Sales for Europe, Middle East & Africa, Crispin Eccleston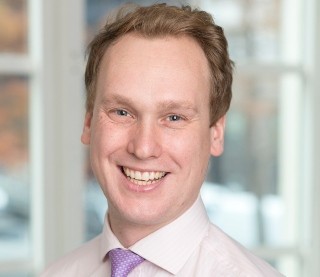 Baltic membership has grown significantly in recent years with new companies from tech to traders signing up to access services right across freight markets. Alongside those in Dry Cargo, Tankers, LPG and LNG, representatives from the air cargo and container markets are now also engaged as adoption of new Baltic benchmarks picks up traction.
My role is all about engagement, finding out about the issues faced by firms at the commercial coalface and exploring how our services can help. Back in November 2008 when I joined the Baltic, my first task was helping 600 market participants come together in London for a crisis meeting on how to navigate the Credit Crunch. Ships had been fixed at peak, some Capes at over $200k per day, before rates fell through a $10k floor just weeks later. Freight markets, financial markets and the wider world paused momentarily while players pondered how they could meet costs if their income froze.
The acute discomfort felt then was counterparty risk. This business fundamental was central to the Baltik and Virginia coffee shop's founding in the 1700s and once again had become paramount. The FFA market reacted quickly, with an almost overnight pivot to near 100% clearing, almost removing counterparty risk in freight derivatives. More broadly though, concern about trust would go on to spawn a decade of due diligence and KYC development - leading to the processes we accept now as commonplace.
The number of people drawing on Baltic services during the 2008 crisis teetered a little over 2,000 members with a very London-centric centre of balance. More recently, this has expanded dramatically and today we proudly serve 3,400 members representing every shipping centre worldwide. As we navigate a very different type of crisis, it's interesting to take a look at what's really driving this growth and how services have evolved.
Driving uptake
As well as committing to the Baltic Code (republished HERE this year), the enhanced on-boarding process separates those under the membership umbrella from competitors. Applicants are still endorsed by two members to show they are recognised. They are also vetted by our team - as well as due diligence partners - to affirm credentials and financial standing. Lastly, we undertake a peer review; inviting comments about prospective new members from our global community. Only after these steps, can they show their Baltic affiliation. This vetting process has led some freight tenders to denote membership as a pre-requisite and elsewhere, members report jumping to the front of a counterparty queue when pitching for new contracts.
More for our members
Alongside reinforcing quality, we've expanded support services and invested in dispute resolution services, which recover millions of dollars each year free of charge - including for unpaid commission, demurrage and overdue freight. We've introduced member discounts for our highly respected Baltic Academy training courses as well as the escrow service for large transactions and incremental charterparty payments. This beneficial approach can make subscription returns economically positive at the outset of joining.
Data in volatile markets
Shipping companies are used to volatile markets, but big percentage price movements drive the need for better market transparency. Increasingly, this must be fed straight from the accredited source.
Take an example; last October the oil market veered off balance. Oil continued to flow causing commodity prices to plummet and a contango driven run on vessel tonnage for storage. VLCC rates took the slack and the flagship TD3C route (crude - Middle East Gulf to China) reflected this by pole-vaulting from sub $50,000 up over $300,000 per day in just two weeks. This was extreme - and caused those out of the loop to flounder - but it wasn't unique. In the months to follow, TD3C would spike again over $200,000, on three separate occasions. To track, manage and interpret these price adjustments as they happen, most trading environments rely on secure feeds direct to the data source - The most economical way to connect, is through membership.
We're also bringing depth to operational transparency through new products such as OPEX assessments. These show a per day cost for crewing, technical management, insurance and dry docking. As well as benchmarking, these can be used for financing adjustments over time. They sit alongside all our market data in 'My Baltic' online - I'd encourage any market participant yet to take a look to get in touch or take a trial.
So why is this good news?

It's again down to counterparty risk; as services develop, more members will join leading to better commercial standards market-wide. Beyond all else, this gives us reason to grow and reason to encourage others to grow with us, by showing their credentials and being part of the Baltic.